Sumitomo Warehouse to construct 2nd warehouse in Shanghai - (13/05/2011)
On May 12th Sumitomo Warehouse (China), a subsidiary of Sumitomo Warehouse Co., Ltd announced that it would construct the 2nd warehouse in Shanghai.
As a purpose of construction Sumitomo Warehouse (China) foresees that Shanghai as the Chinese gate city in which the manufacturing function concentrates, and as the transportation base to correspond with the rapidly growing logistics demand for Chinese domestic consumption.
Sumitomo Warehouse (China) is located in Shanghai EPZ, appropriate site to be able to access 11 km from Shanghai Pudong International Airport, and 19km from Waigaoqiao port.
The company was established in 2006, and currently possesses own warehouse over 38,000m2 with complete dust coating floor. It operates primary as electric parts and general consumption goods distribution center and inspection for textile goods.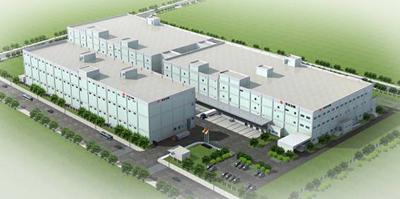 [New warehouse overview]
Construction: reinforced concrete / 3 stories
Total floor space: 12,731 m2
Major equipment: 1 cargo elevator / 2 cargo lift / 4 dock leveler / airconditioner
Estimated date of completion: 2012.06
Source: Sumitomo Warehouse (Edited and translated by Bear Logi)
---
+ Yasuda to open new warehouse in Shanghai - (25/04/2011)
On April 22nd, Yasuda Warehouse announced that the affiliated company, Yasuda Chuo International Forwarding(Shanghai)Co., Ltd., would open Qingpu branch and new warehouse.
The warehouse is located nearby highway interchange, key access to Shanghai city center as well as major eastern cities in Suzhou and Hangzou as a sales distribution base in growing Chinese domestic market.
Regarding Design and construction, raised-floor-style platform with large eaves and dock leveler on one-floor type of warehouse enables them to operate effectively.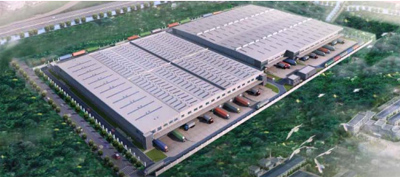 [Overview of the Qinqpu branch]
Name: Yasuda Chuo International Forwarding(Shanghai)Co., Ltd.,
Opening date: 2011.06
CEO: Daisuke Nozaki
Business: Warehousing
[Purpose of the establishment]
Logistics service and Quality improvement in eastern district China.
[Overview of new warehouse]
Space: 3,464m2
Construction: Steel-frame / 1 story
Equipment: two dock leveler
Source: Yasuda Warehouse (Edited and translated by Bear Logi)
+ Kintetsu Express established new Corporation in Shanghai bonded area - (04/03/2011)
On 28th Feb Kintetsu World Express has announced that the new company had been established in Binko export processing area located in South West of Shanghai, as a pioneer in Japanese logistic companies. They commenced their operation from Feb 9.
In Shanghai South West area, the further development is being expected because a lot of major Japanese electronic, automobile, and medical equipment companies as well as related American medical companies otherwise European automobile industries have already moved in that area.
Kintetsu Express established the bonded logistic facilities particularly to handle the air cargo, custody, transport processing, delivery and its related service.
They have been accumulated the know-how of Chinese bonded logistic service since their Shenzhen project had been incorporated in 1995.
The project in china is positioned as the core in the Asian market strategy of their mid-term management plan(2010-2012).
They have been trying to expand their service by founding each corporation on three other bonded area and trade processing area in China in this fiscal year.
Overview of newly established company
| | |
| --- | --- |
| Name | Shanghai Fengxian Kintetsu Logistics Co.,Ltd. |
| Business | Bonded logistic service in Binko export processing area |
| Address | No.557, No.3111 Huan Cheng Xi Road, Feng Xian District Shanghai, P.R. CHINA |
| Representative | Hisamitsi Inamura |
| Warehouse area | 5,903m2 (partly air-conditioning available) |
Source: Kintetsu Express (Translated by Bear Logi)